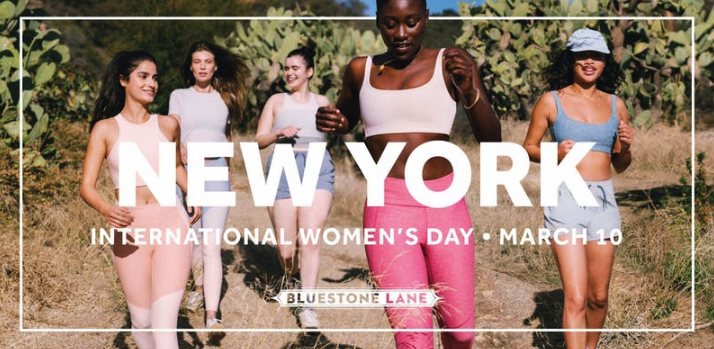 At 10:30am on Sunday, March 10, Bluestone Lane, Girls on the Run NYC, and Outdoor Voices Run for Women.
Join our teams in making a move this International Women's Day and walk, run or jog on a 2-3 mile route through Central Park. Start at 1085 5th Ave with Outdoor Voices swag, and finish back at Bluestone Lane with coffee and snacks.
Runners are asked to donate between $5-50 during their run, and all funds will be donated to Girls on the Run councils in NYC.